"Sharing is good, and with digital technology, sharing is easy."

-Richard Stallman
Our final mini-conference of the year took place on April 11th, and whilst there were only 3 speakers and a 2-hour slot compared to the usual 4 hours, we weren't left without quality content and engaging speakers. The theme of the final conference was getting digital, how the digital world has evolved in the last number of years and how it will continue to evolve in the future. Our 3 speakers, who were all discussing the matter of technological changes, were all different which helped the whole room to stay engaged and focused to gain a new understanding of the digital world.
Dr. Johnny Walker – CEO & Founder – Jinga Life 
If you are looking for an incredibly interesting, engaging and passionate man, look no further than our first speaker, Dr. Johnny Walker of Jinga Life. Originally from Australian, Johnny is now an Interventional Radiologist and Nuclear Physician at The Hermitage Medical Clinic in Dublin. We all dream about loving what we do, but few of us will truly reach the love Dr. Johnny has for his job and that was widely evident while he spoke to us.
What is probably most interesting about Dr. Johnny Walker was his background and how he's grown with the developments in technology and used them to help people – doing what is best for all of his patients. Beginning in 'The Bush' where there were over 650,000 people and virtually no Point of Care Services, Johnny realized that something needed to change, leading him to develop a telemedicine network. It all started out of the back of a van, built on a 3k phone line. With 299,563 babies born in Australia in 2010, I have no doubt in my mind that Dr. Walker has had a serious impact on the health service.
There are countless problems with the healthcare system – both here in Ireland and in most countries abroad. It is no surprise that many of these were pointed out to us by Johnny. He believes that there is too much focus put on the doctors, which therefore leads to a lack of care for the patients. This has led him to develop something that can change the focus and ensure that the world will develop as it needs to. The solution?
Jinga Life! When you look at it, Jinga Life is simple – its an online medical file that can be easily accessed… but why isn't it being used more? The 'Tomb to Womb' description fits perfectly as it can easily store all a patients records and ensure that no matter where in the world they are, they can be easily accessed at a low cost. It can save patients and doctors huge amounts of time and money and ensures that patients won't forget to bring their vital files to any appointments!
Jinga Life is not the only digital change that is helping the medical field across the world. Virtual Reality (VR), Digital Thermometers and Gesturing are just some of the many other areas that is helping the doctors and patients around the world. Finally, robots are now available to assist doctors and they are the perfect partners as they "never complain and never drops the scalpel!"
David Erixon – Head of Digital and Customer Innovation – Ulster Bank
Next up to speak to us was Ulster Bank's Head of Digital and Customer Innovation, David Erixon. David explained to us how the way we spend money is changing, with very few of us using cash to purchase items now – most of it being by card. According to David, 95% of transactions in Sweden are digital!
As many of my Irish readers will be aware, Apple Pay has recently launched in Ireland, and fittingly, David's bank Ulster Bank is one of only 3 banks who are participating. Apple Pay has changed the game. Almost everyone owns an Apple product today – whether th
at be an iPhone, and iPad or a Mac, making Apple Pay a major convenience for these people. With one simple touch, you can complete your purchase and quickly move on. More importantly, Apple never share your details, making Apple Pay the "safer, more private way to pay."
One platform that David introduced to me was 22seven, an app all about your money and what you do with i
t! What I find truly incredible about this app is that it not only allows you to check how much money you have in one account, but it can provide you information on all of the accounts you have! Having multiple accounts can be a pain, but with 22seven, you don't need to worry. It shows you how much money you h
ave readily available to you, how much money you owe, and how much money you can borrow at the time. Not only does it help manage your cash, but it also helps with investing your cash! With 3 different options, Old Mutual Core Diversified Fund, Old Mutual Top 40 Fund and The Old Mutual Global FTSE RAFI® All World Index Feeder Fund, you have the option of how much risk you take, and how much money you can potentially earn! For people who want to make money without having to do any work – this is a fantastic option!
Alistair Croll – Author and Public Speaker – Lean Analytics
The final speaker of the evening was Alistair Croll – a visiting speaker from Harvard University! The title of the talk was 'Horses, Tea, Steam and Perfume' which sounds very random, but sums up perfectly what Alistair was speaking about… just about everything! What was most different about Alistair's talk in comparison to the two we heard before was that he didn't think that technology was the interesting aspect, he felt it was the discontinuities that were.
Think about it… the world we are living in is ever changing, whether that be a good thing or a bad thing is still up for debate. We simply cannot predict the future. The developments th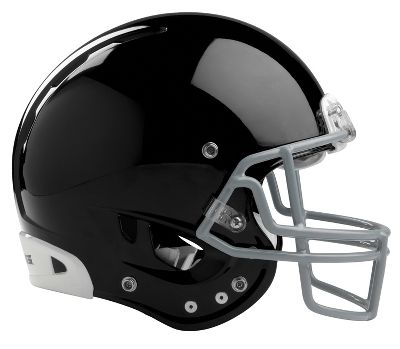 at are happening are both successful and unsuccessful, some for different reasons than others. Take the helmet in football for example, as Alistair pointed out, it was made to prevent head injuries, but ended up causing more injuries as players thought of it as a weapon to use against their opponents now. The inventions purpose truly lies with the user.
Another interesting point was that we have to learn to keep up the the advances and sometimes staying on top is more important than inventing something new – but falling behind is not an option. Blockbuster are the victims of falling behind as they
failed to adopt to the streaming services that are being offered by massively successful today such as Netflix. Cinemas are still popular as people see them as a luxury and they receive the new releases first, ensuring that people still come back – which proves that as long as you stay on top, you don't need to do anything new!
That's all from me! I hope that you have enjoyed reading my blogs from Get Started, Get Social and Get Digital as much as I enjoyed writing them! It has been a great experience to learn from some of the best in the business and hopefully be able to put the knowledge into practice in the future! Make sure to leave a comment below!